A unique approach to venture investments
Novo is a specialised life science venture capital investor. We focus on building and realising financial value in our portfolio. In addition to generating financial return, we strive to invest in companies that develop drugs, medical devices and diagnostics that can improve the health and lives of people around the world.
Our venture investments are structured as an open evergreen fund with Novo as the only investor. This unique funding structure allows us to assume a long-term perspective when we make our investments.
An international investor
With people on the ground in Copenhagen, London, San Francisco and Boston, Novo is positioned to reach the major global life science hubs and can quickly respond to new, interesting investment opportunities wherever they emerge.
Our team also supports our portfolio companies through participation on the board of directors and by leveraging the experience gained from our diverse life science portfolio.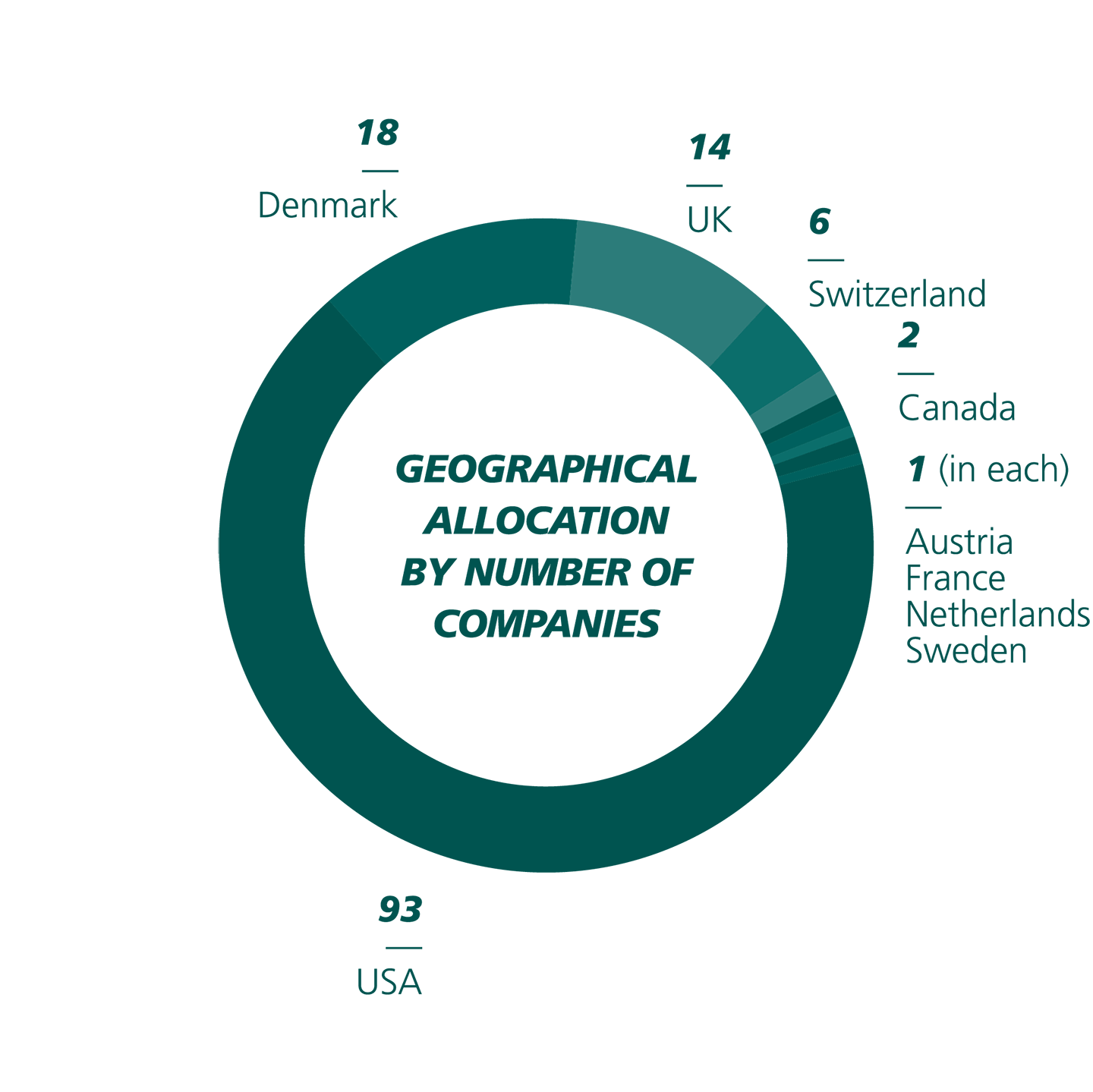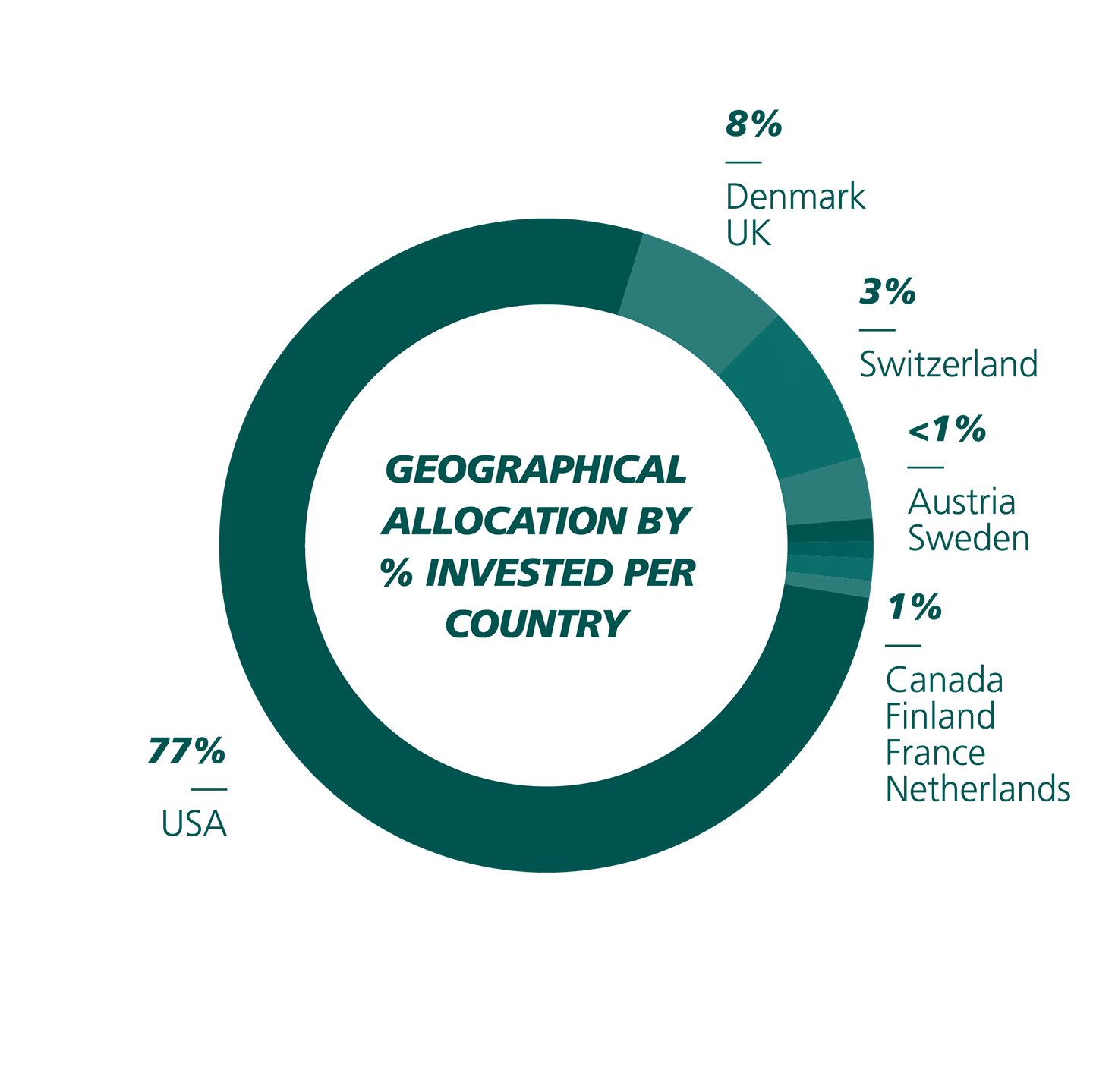 Novo is one of the largest life science venture capital investors in the world. We currently invest more than DKK 2 billion on an annual basis.
Since 2000, we have invested in 138 companies, and successfully exited 44 companies through trade sales and IPOs.